Building for Growth
Building for Growth
This introductory workshop will cover the following areas:
This two hour workshop is aimed at those businesses who have achieved initial sales and are now looking to maintain momentum, learn about the tools and skills needed to manage growth and enable you to plan and execute ideas for the future.
The workshop will give you an outline of key tools that you can use in terms of
• Developing and refining your business model
• Understanding and controlling your finances
• Developing repeatable systems and processes
Your facilitator: Mark Copsey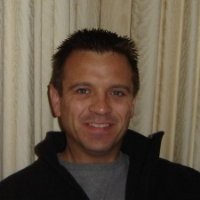 Mark Copsey is an experienced consultant and academic who has worked with more than two hundred small and medium sized enterprises to deliver a range of consultancy and training services relating to marketing, business culture, operational systems and HR. Mark was previously CEO of a Chamber of Commerce before going into consultancy specialising in growth strategy and investment.
Am I eligible?
The AD:VENTURE project is aimed at providing support to young and growing businesses with an eligibility focus on:
• SMEs under 3 years old
• Based in the Leeds City Region
• Trading in an eligible sector (this generally excludes primary agriculture, banking and financial services, activities related to education or social care. And those sectors trading directly with consumers e.g. retail and hospitality)
• Commitment and plans for achieving growth in turnover and creation of jobs